Running For Adam Plocinski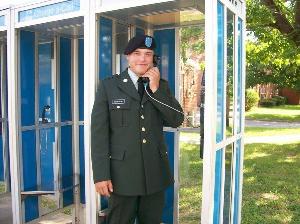 On October 28, 2018, I will be participating in the 43rd Annual Marine Corps 10k in support of the Tragedy Assistance Program for Survivors (TAPS). TAPS provides direct support to families who have lost a service member.
The funds I raise will flow directly into TAPS programming which supports these families through an amazing network of resources, seminars and publications.
Some examples are:
Good Grief Camp

24 Hour Survivor Hotline

Survivor Retreats
TAPS provides these services at no charge to survivors from all branches of the service, including Reserves and National Guard.
Adam wanted to make an impact on people's lives and by helping this organization we can provide him with a legacy. We would not know about this organization if we had not lost him. Now that we do, we can help someone. They have reached out to me with love and support and by donating we allow them to do so for many, many others.
Please consider donating--No donation is too big or too small! If you are unable to donate at this time, please spread the word about the work this organization is doing!
Thank you!
View More
Achievements

$600 Fundraiser
Raised $600 toward their fundraising goal.

Personal Gift
Has made a donation to this event
Fundraising Honor Roll
Taylor Akins & Brenden McWilliams
$100